Heidi stepped in to lead our HR function and be a trusted adviser to the Executive Team whilst we recruited our new Director of People & Culture. Heidi brought real professionalism, drive and commitment to the role and very quickly understood the organisation to add value. She was able to draw upon the wider resources of Law At Work and deliver beyond what we could have hoped for. Given our experience, we continue to engage for further project work.
Jill Britton, Director General, Jersey Financial Services Commission
As a small business focused on the growth of our core activities, we find the support of Law at Work invaluable. We have enjoyed a long and trusted relationship and as such, they know our business, and the support they give reflects this, enabling our teams to focus on developing our business. They are always available to provide us with the right advice.
Alan Le Quesne, Managing Director - Bellpumps & Pollution Control Ltd
Law At Work has been a trusted partner for a good number of years, providing cost-effective valuable expertise and advice in HR. They very much feel an extension of our business, having been on the journey working with us as the company has expanded. They have a professional approach, but with that personal touch, which makes all the difference. Always prompt in their response, offering solid and pragmatic advice, it gives me great confidence and peace of mind to know we have LAW on the other end of the phone. I look forward to our continued relationship over the coming years.
Ricky Davy - Managing Director, Roberts Garages
As a small company we don't need our own HR professional, so the service from LAW ensures we are compliant with current employment laws and gives us the confidence to deal with HR issues in a fair and professional manner. It is very reassuring to be able to pick up the phone or email and receive prompt and appropriate advice.
Sarah Hancock, Managing Director, Brehon Limited, 2022
In a constantly changing world of employment regulation and case law, LAW provides a cost effective service which keeps us up to date with the changes and allows us to talk through HR issues before they become HR problems. Their advice line allows us to sound out our own thought process and clarify the law when required, without the requirement of employing a full time HR professional.
Stephen Le Quesne - Finance Director, Logicalis
LAW is all about advice that is practical, solutions focused, prepared to get the best outcome at transparent and reasonable cost.
Linda Wring - Group Owner, Tiffin Group
Law At Work helped review, draft, negotiate and implement up to date HR policies and procedures as well as a new employee handbook. Kelly's advice and support across a wide range of people issues helped navigate complex and challenging situations and was invaluable in managing these matters and helping successfully deliver on our objectives.
Jason Turner, CEO - Parish of St Helier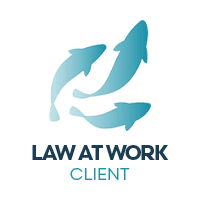 "Our organisation has been working closely with Law at Work since the beginning of our expansion plans and we continue to be very pleased with the quality of support at all levels. Lorna in particular helped us through the immensely difficult Covid lockdowns and was always proactive, ensuring that the office remained fully operational, and the staff engaged and supported. She has never shied away from some truly challenging situations, dealing with them efficiently and professionally. We're proud to have Law at Work as a partner"
Stacie was, as ever, a delight to have working with us. She ploughed through what was a mundane task with focus, diligence and positivity. She has made great progress and has helped to get our filing and admin in a much better position. We would happily welcome her back to support us any time!
Emma Sanford, Senior Human Resources Manager, PraxisIFM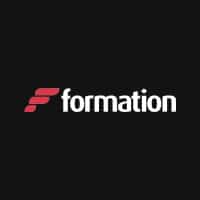 Martin and the LAW team assist us with employee relations advice and help us ensure that our employment documentation is up to scratch. Their advice is clear, straightforward, and importantly, commercially sensible.
Sean O'Brien - CEO Formation Design & Build Limited
Martin and the LAW Team provide us with advice and support which is not only succinct and clear but is commercially sensible and tailored specifically to our organisation. Their grasp of employee relations and ability to resolve complex employment issues are second to none.
Paul Collier - CEO, Jacksons Group
Jersey Village Vets has used Law at Work as our HR partners for 5 years now and the service is not only efficient and slick but cost effective and saves us valuable time. They deal with all of our staff contracts, handbooks, statutory letters and much more and Cara, our dedicated HR advisor, responds quickly and efficiently to any query's we might have. I would highly recommend Law at Work
Hugh Jones , Practice Manager, Jersey Village Vets