Working at Height – 26th April 2016 (Half day) – £75 (excluding GST)
As part of the Work at Height Regulations 2005, those involved in work at height must be competent (or, if being trained, supervised by a competent person). The concept for this syllabus was born initially out the desire to establish what every worker should know about work at height activity to keep them safe until they have been fully trained in any particular aspect.
Manual Handling – 26th April 2016 (Half day) or 19th October 2016 (Half day) – £75 (excluding GST)
Manual handling is a major source of workplace injury and is a potential direct and indirect cost to any company, ranging from illness payments to disruption of work schedules.
This course will provide candidates with an awareness of the health risks from poor manual handling practices and train candidates in manual handling techniques to minimise the risk of injury.
Scaffold Awareness – 27th April 2016 (Full day) – £140 (excluding GST)
The aim of this course is to provide site managers and anyone using an access scaffold with enough knowledge to allow them to identify basic faults and potential problems with scaffolds to complete the Record of Inspection of Scaffolds, Social Security form F.I.5.
Risk Assessment – 28th April 2016 (Full day) – £140 (excluding GST)

Risk assessment is now a requirement under Jersey health and safety legislation and is a fundamental requirement when designing procedures which are safe and without risk to health. Permits to Work are used to control high risk activities as part of a safe system of work which will include identifying safety training needs of employees.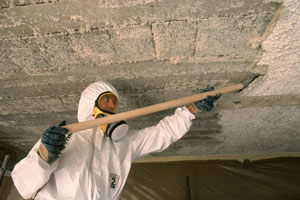 Asbestos Awareness – 29th April 2016 (Half day) or 14th September 2016 (Half day) – £75 (excluding GST) 
Managers, supervisors and workers who may be at risk from exposure to asbestos in workplace buildings and structures during their normal day to day work should complete this training, particularly those involved in demolition, refurbishment, maintenance and allied trades.
Site Safety Supervisor – 9th, 16th & 23rd September 2016 – £395 (excluding GST)
This Law At Work accredited qualification is designed to provide construction site managers and supervisors with the knowledge to manage construction sites in line with Jersey construction legislation and industry best practice. This course will be run over 3 weeks to minimise site disruption.
Managing Safely (IOSH) – 20th, 21st, 24th & 25th October 2016 – £495 (excluding GST)

Managing safely is for managers, supervisors and directors of smaller companies in any sector and any organisation. This nationally recognised qualification will provide candidates with the knowledge to manage safely and effectively in compliance with both their organisation's health and safety policy and best practice.
If you would like more information on any of our courses, please contact Cara Le Heuze on 01534 887088 or email cara.leheuze@lawatworkci.com
To book a course, please download and complete our booking form.