Classroom Training
We deliver over seventy-five classroom courses to more than 1,320 trainees every year on all aspects of HR and health & safety. If you cannot see a course listed for the subject that you would like training on, please ask us. We may already have a course written or we may be able to create a bespoke one for your business.
Designed
We run a wide variety of open courses, as well as tailored, in-house training sessions that are designed and created for your business around virtually any aspect of employment law, human resources and health & safety. Constantly updated, they offer attendees the most current legal position on all subjects.
Outsourced
Outsourcing your training requirements to us can save time in searching for the right course, and is competitively priced. We ensure that our sessions are designed for the audience we have, are based on the issues that your organisation faces and utilise your policies and procedures.
Blended
If you have ever tried to organise a training course for all your employees, you will know that finding a time for everyone to attend whilst keeping the day-to-day business running can be a headache. Our blended classroom and online training approach allows employees that miss the training day to take the course at a time that suits them and you.
Popular Health & Safety Courses
To book on a training course, please download and complete our
LAW – Training Booking Form
. For any queries, please email 
enquiry@lawatworkci.com
 or call us on 01534 887 088.
Manual Handling
Manual handling is a major source of workplace injury and is a potential direct and indirect cost to any company, ranging from illness payments to disruption of work schedules.
This course will provide candidates with an awareness of the health risks from poor manual handling practices and train candidates in manual handling techniques to minimise the risk of injury.
Working at Height
As part of the Work at Height Regulations 2005, those involved in work at height must be competent (or, if being trained, supervised by a competent person). The concept for this syllabus was born initially out the desire to establish what every worker should know about work at height activity to keep them safe until they have been fully trained in any particular aspect.
Scaffold Awareness
The aim of this course is to provide site managers and anyone using an access scaffold with enough knowledge to allow them to identify basic faults and potential problems with scaffolds to complete the Record of Inspection of Scaffolds, Social Security form F.I.5.
Risk Assessment
Risk assessment is now a requirement under Jersey health and safety legislation and is a fundamental requirement when designing procedures which are safe and without risk to health. Permits to Work are used to control high risk activities as part of a safe system of work which will include identifying safety training needs of employees.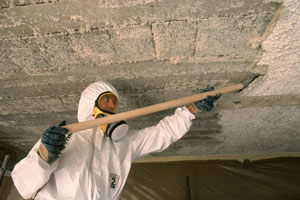 Asbestos Awareness
Managers, supervisors and workers who may be at risk from exposure to asbestos in workplace buildings and structures during their normal day to day work should complete this training, particularly those involved in demolition, refurbishment, maintenance and allied trades.
Site Safety Supervisor
This Law At Work accredited qualification is designed to provide construction site managers and supervisors with the knowledge to manage construction sites in line with Jersey construction legislation and industry best practice. This course will be run over 3 weeks to minimise site disruption.
Fire Marshal
Fire marshal training should be attended by anyone who has volunteered for or been given responsibility for responding during an emergency fire alarm in their place of work. It will give an insight into how fire can threaten life and property and how fire responds and reacts in given conditions.
DSE Assessor
This nationally recognised qualification, based at level 3 of the Qualifications Curriculum Authority (QCA) framework, will provide candidates with the knowledge to understand the legal requirements in the use of display screen equipment and to conduct assessments.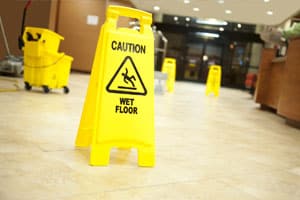 IOSH Working Safely
Working safely is a nationally recognised course is designed to improve the safety culture within an organisation by giving individuals a good understanding of their health and safety responsibilities, the risks to business of poor safety performance and teaching them how to keep themselves and others safe at work.
IOSH Managing Safely
Managing safely is for managers, supervisors and directors of smaller companies in any sector and any organisation. This nationally recognised qualification will provide candidates with the knowledge to manage safely and effectively in compliance with both their organisation's health and safety policy and best practice.
CIEH Food Safety
This course is for anyone working in a setting where food is prepared, cooked and/or handled. This nationally recognised qualification will provide candidates with the knowledge of the importance of food safety and gain knowledge of the systems, techniques and procedures involved and understand how to control food safety risks such as personal hygiene, food storage, cooking and handling.
Employment and HR Courses
Gain the knowledge and experience to put your policies and procedures into practice with these practical training sessions. We develop in-house training courses for clients and non clients alike, some of our recent sessions have included:
| | |
| --- | --- |
| Discrimination overview | Race discrimination |
| Sex discrimination | Age discrimination |
| Seasonal employment | Mothers at work |
| Mental health and stress | Managing absence |
| Understanding behaviour in the workplace | Data protection |
| Managing change | Appraisal practicalities |
| Handling difficult situations | People management skills |
| Performance management | Recruitment and the law |
| Effective communication | Employment contracts |
| Redundancy | Preparing for an employment tribunal |
| Tackling poor performance | Disciplinary/grievance |
| Bullying and harassment | Importance of investigations |
| Fundamentals of employment law – Jersey | Fundamentals of employment law – Guernsey |